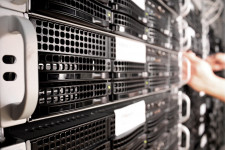 The recent improvements brought to TSplus Remote Access software have been focused on making the Farm Management feature easier than ever, in order to provide a handy and efficient Network Administration tool for large organizations.
IRVINE, Calif., September 22, 2022 (Newswire.com) - TSplus Remote Access enables web delivery of any Windows application installed on a corporate server and making them available on a Web Portal accessible from any browser and device. It includes a powerful Farm feature allowing Administrators to install the software on several servers in different locations and to manage them all from a single point. A single central server becomes the Farm Controller for all the other applications servers in the Farm, as well as a Gateway server which works as an entry point for all users.
Additional Farm Management Features to Level-Up the User Experience
Recently, the Development team has doubled efforts to make this helpful administration tool as user-friendly as possible, with the objective of saving time for Network Administration. One of the last useful additions is the possibility to synchronise all servers in a click to duplicate every new parameter set on the central server over the entire Farm.
Network Administrators also have access to the following options:
TSplus Gateway Portal: The Web Portal enables access to multiple servers with control of the user credentials.
Load Balancing: This feature allows splitting the load between multiple servers of a cluster. It also enables falling back to failover servers in case of a production incident. Or, assigning specific servers to specific users or groups to control accesses.
Reverse Proxy: Acts as a connection intermediary that prevents Application servers from direct internet access. The Application servers of the farm only run on the local LAN.
To know more, explore the features page on tsplus-remoteaccess.com.
The latest developments follow the theme of improving the user experience and overall Network Administration:
Addition of session duration information
Assigned Servers are now sorted in alphabetical order
Undetected Traffic on HTML5 is now forwarded to the central server
Possibility of creating server listeners that forward traffic to back-balanced servers which are not directly visible to the TSplus Gateway
To stay aware of any new improvements, check the Remote Access changelog.
The Server Farm Management feature can be tested for free as part of the full featured Remote Access trial version (15 days, 5 users).
Source: TSplus Corp
Share: