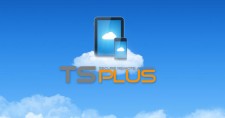 Nothing is more important for the TSplus' Development Team than the security and success of every customer. The Group is intelligently engaging with technology in order to make TSplus the most secure Remote Desktop system. Thus, TSplus new releases such as the 10.40 version intend to consolidate the customers' trust by staying aligned with opportunities for growth, development, and success.
Paris, France, July 13, 2017 (Newswire.com) - TSplus enables business' productivity by providing IT with the fastest and easiest way to manage and securely deliver apps and data, from their choice of Cloud: standalone or hybrid infrastructure.
After enabling thousands of channel partners and customers to deploy the product, and after providing early access to trial customers, TSplus is making the TSplus 10.40 release generally available with a selection of service packages for production deployments.
"TSplus is an amazing company that we have all built together. It's been an incredible journey over the last 18 years, and we have so much more we can accomplish together"

John Davies, Fonder of TSplus
What's New in TSplus?
The TSplus new release 10.40 builds the Web Access Portal right into Windows platforms, so it is possible to build apps that get smarter with every interaction.
Since January 2017, thousands of customers and partners are using the new major TSplus 10 release. Trials have provided feedback to ensure the services are simple, fast and easy to deploy while delivering a superior and intuitive user experience.
Initial TSplus 10 trials have yielded accolades highlighting how the TSplus software makes Remote Access and Application Web Portal roll-out faster and easier. In some cases, administrators have been able to stand up a complete TSplus' Web environment for approximately hundred users in a matter of minutes. The TSplus cloud-based platform has simplified the web access of virtual app and desktop deployment process, by eliminating the need to build the hosting infrastructure and to configure the virtual apps and desktop components.
TSplus 10.40 is delivered with a unique control-plane architecture, that keeps IT in control of where to deploy and run workloads.
Additionally, by delivering all management via the AdminTool, TSplus gives customers and partners increased flexibility, making it even easier and faster to design and deploy customized solutions.
The ability for IT to choose standalone, public or private cloud infrastructure that meets the users' specific needs is critical: the TSplus 10.40 release is unique in its ability to support all of these platforms.
More than 70 percent of TSplus trial participants surveyed have indicated plans to use TSplus for migrating their existing Windows resources to the Cloud, in order to manage applications and data workloads on only one cloud or data center's infrastructure location.
TSplus 10.40 is now available with the following packages:
TSplus System Edition: Low-cost package for IT, to securely deliver any type of Remote Desktop to any device with the best user experience.
Unlike other virtual desktop services, this package offers the flexibility to support any RDP compliant device. Included are a Portable Client Generator, the AdminTool, file transfer services, a RemoteApp and predefined settings for a fast and reliable deployment.
TSplus Printer Edition: Comprehensive package for IT to deliver Windows applications and desktops to any device with exceptional security, performance, and deployment flexibility.
With the Universal Printer, this services package also includes extensive features that handle the users' printing requirements and efficiently manage deployments.
TSplus Web Mobile: Integrated Web Access package including all of the capabilities to web-enable Virtual Apps and Desktops Services package. It comes with a "mobile device and app" management console, as well as productivity apps using TSplus' outstanding HTML5 based technology.
TSplus Enterprise Edition: Full package that includes all of the TSplus features to design, edit and deploy apps and desktops' blueprints, plus to efficiently monitor and manage these deployments.
The most advanced Farm Manager, proxy server, load balancing and fail-over are also available in this package.
When creating TSplus, the company has been built around two key tenets: to work tirelessly and make the "customers wildly successful", and to "do great things with the partners as one team."
Throughout its growth, the company kept its focus on being as flat and "department-less" as possible, giving the Research & Development team enough room to grow and develop TSplus while keeping some space to focus on the customers' success.
TSplus 10.40 is a major release and we recommend you to download and to apply for the Update Release, for an optimal experience.
You can download TSplus and try it for FREE: 15 Days Trial Version
About TSplus Software:
TSplus International worked over a decade to build the best Citrix alternative and its team is at the top of its game. TSplus has developed worldwide class solutions to web-enable any Windows application. TSplus offers the most advanced solutions for Cloud Computing, Web Portal and Application Publishing services. Their global solutions range from multinational to SMBs. From HR to Finance or IT, see how quickly you can web enable instantly your Windows apps for collaborating, connecting, and increasing productivity.
For additional information, visit http://terminalserviceplus.com or send an e-mail to floriane.mer@terminalserviceplus.com who will be pleased to answer you as soon as possible.
Source: Terminalserviceplus.com
Share: