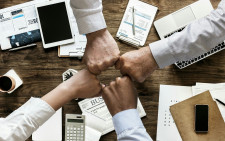 TSplus delivers a powerful set of digital workspace technologies designed to simplify, secure and optimize remote access to business applications everywhere in the World. The Enterprise Plus edition combine all the best TSplus software in one attractive package to reach excellence.
IRVINE, Calif., June 24, 2021 (Newswire.com) - The continually changing landscape of the digital business world requires solutions providers to not only improve their offerings and keep up with the changes that come every day, it also means keeping one eye on tomorrow. With a history of success behind it, and a plan for the future in front of it, TSplus is a proven platform for managing corporate digital access.
Set Up a Complete and Smart Digital Workspace with TSplus Remote Access Technologies
TSplus steps in as a facilitator, freeing businesses from the worries that can come with moving beyond traditional business models. Focused on helping customers realize the benefits of cloud computing, TSplus solutions are radically simplifying today's complex IT environments.
It empowers businesses to deliver virtual corporate environments regardless of the location, type of device, or infrastructure. With an integrated suite of technologies, TSplus solutions deliver enterprise-class management and administration benefits for secure remote access and app virtualization.
A Full Set of Remote Access Technologies in One Attractive Package
With the TSplus Remote Access HTML5 client, any legacy application can be made web-accessible instantly, without a single line of programming code. This means that a company can keep using its usual business and productivity software, regardless of the version of Windows its employees are using. Remote Access leverages existing hardware and allows managing legacy business applications centrally.
TSplus offers solutions for businesses of all sizes. Designed with simplicity in mind, any of the powerful software within the range can be quickly configured and deployed by business users without the need for a full IT department. The software is affordable and manageable enough that startups and small businesses can spend more time innovating and less time worrying about their IT infrastructure and overhead costs.
TSplus Enterprise Plus combines all the great TSplus technologies in an all-in-one package to reach excellence: Seamlessly blend remote apps and a local environment in the TSplus digital workspace accessible with any web browser. Create a digital work environment that is scalable and flexible. Add extra layers of security to the corporate network in and out of the office to protect business interests and employees. Lock all entry points to servers and sensitive data for a safer work environment. Watch server performance, applications usage and user behaviors to improve budgeting and productivity.
Secure and Easy-to-Use Remote Access Technologies
At TSplus, security has long been the top priority. As threats change and grow, the security experts at TSplus perform exhaustive research to stay in front of today's security threats and to prepare for the challenges of tomorrow. Malicious cyber actors are targeting organizations' networks through remote access tools to exploit unpatched vulnerabilities and weak authentication. That's why they developed a complete suite of solutions and features allowing administrators to easily secure their internet-facing servers.
The Ransomware Protection feature included in Advanced Security is the most efficient way to detect and immediately stop ransomware attacks on RDP, and it works on all Windows systems (starting from Windows Server 2008 R2)! With seven types of protection, TSplus Advanced Security has become the go-to security tool for RDS administrators around the world.
Relying on passwords and usernames can put organizations at risk of having their data stolen and their business collapsing. TSplus 2FA offers an extra layer of security. It requests a two-step verification process to open a session on the web portal. This prevents malicious people from accessing the user sessions with a stolen password.
TSplus Enterprise Plus is an attractive offer that combines the best of TSplus' products:
Remote Access (RDP & Web)
2FA
Virtual Printer
Advanced Security
Source: TSplus Corp
Share: