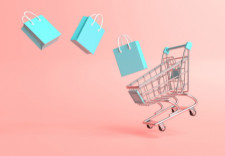 IRVINE, Calif., March 23, 2022 (Newswire.com) - TSplus has just updated its Pricing Page on www.tsplus.net. The new page highlights the evolution of the TSplus product line - and new ways to make them work together. The buying process is simplified, offering fewer editions and a set of attractive bundles for Remote Access and the rest of the TSplus products.
Since the beginning, TSplus has targeted the affordable end of the Remote Desktop market. Making remote access and application delivery as accessible as possible is one of the core values of the company.
For the last three years, TSplus has worked to improve its offerings by developing unique solutions for remote working, cyber security, and server administration. More recently, the Remote Desktop software developer has invested heavily in the presentation and delivery of its products and services.
Adjusting to the changing markets and customer buying habits, TSplus has updated its pricing to help businesses make the best choices for their IT investments. The TSplus website has a completely redesigned pricing page with new editions and bundles (see screenshot).
The official Price List for 2022 can be downloaded from the tsplus.net pricing page.
TSplus New Pricing Page Based on a Recent Partnership
TSplus has taken advantage of the redesign of its pricing page to simplify the purchasing process. A big step in that direction is a new partnership between TSplus and Digital River. The new pricing page offers a clear view into what the TSplus team has built. The partnership with Digital River adds a globally trusted source for payment and fulfillment.
From now on, visitors will only have to go through three quick steps to order a TSplus license on tsplus.net:
Select the license and options for the chosen TSplus product:
Select an Update & Support subscription (and, if relevant: add an add-on or select a bundle instead)
Review/edit the cart and pay
For existing customers, TSplus has added quick access to the license portal, where they can upgrade, renew and manage their licenses directly.
TSplus Remote Access and add-ons can be downloaded and tested as a 15-day fully-featured trial of the Enterprise edition valid for five users.
Source: TSplus Corp
Share: