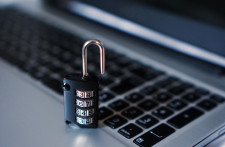 Security in an office is simple. Doors can be locked, desktop PCs are difficult to remove. Working from home or anywhere outside the main office brings new challenges. What options are open to organizations who need their staff to stay home and work remotely? Let's explore the available methods for securing PCs in the remote workplace, and why TSplus 2FA is a great solution.
IRVINE, Calif., September 8, 2021 (Newswire.com) - Passwords Are Not Enough!
Passwords are the most common form of security. Whether chosen by the user or business management, they can either be guessed or easily forgotten.
One method to prevent password corruption is to use a password generator tool which frequently and randomly creates new alphanumeric combinations. This process is not without its own problems. When you have multiple systems this method can quickly become a nightmare to manage. On the other hand, the staff has to find new ways to remember the ever-changing passwords. Their solution is often Post-It notes dotted around the edge of their monitors, which is not as secure as they might think...
Unfortunately, cyber-criminals are good at finding new attack vectors, especially now when so many of the rules about how and where people work have changed. With the right bots, passwords are easy to guess and steal from naïve employees recently forced to become remote workers.
Remote Access Security is a Multi-faceted Solution
Using multiple layers of protection is the most reliable way to make remote connections safe.
The next step in increased authentication security is Two-Factor Authentication. The concept is simple: access is granted after two conditions are met - something the user knows and something they have. This is usually a strong password and a PIN code received on a personal device (mobile, tablet, etc...).
2FA is the height of security - perfect for in-house and remote systems alike.
TSplus Remote Access - An All-In-One Secure RDP Solution
Remote Access is an easy to use, cost-effective Remote Desktop software. It is a great option for organizations seeking a quick solution to enable an entire decentralized workforce to access corporate resources without the risk of compromising data integrity.
With its built-in HTTPS web server, Remote Access Mobile Web edition offers a simple way to deliver professional apps through a secure web portal compatible with any web browser, making it easy for remote workers to work from their tablet, laptop or mobile phone.
In addition to end-to-end encryption and web credentials, Tsplus has developed "TSplus 2FA" to make sure connections to corporate networks are fully secured. This companion tool adds an extra layer of protection with a two-steps verification process: a personal password and one-time PIN code received on an authenticated device. Without these two pieces of information, the web portal can't open a remote session. To know more, watch the video below.
TSplus 2FA is included as a 15 day trial version in the TSplus Remote Access set-up program. Visit the website to download the trial and learn more about the the TSplus family of products.
Source: TSplus Corp
Share: